"The geometry of Banach spaces, random dynamical systems and differential equations"

L'Aquila, 22 & 23 November 2019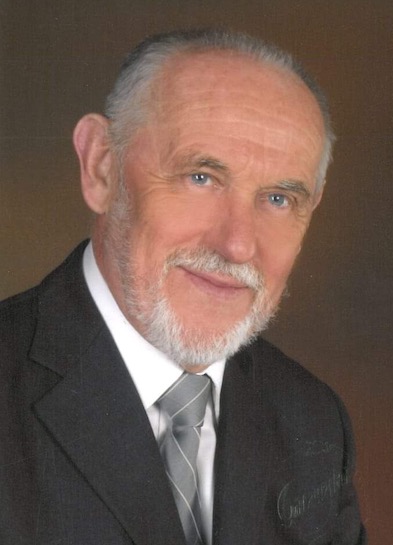 The workshop is dedicated to the memory of Józef Myjak, our friend and colleague who suddenly passed away in March 2019, and aims to gather together mathematicians engaged in research areas to which Józef gave important contributions, as well as friends and collaborators.
Time
Friday, 22 November at 2 pm
Saturday, 23 November at 10 am
Title
Some new optimal control problems with state constraints, with a model for a crawling robot
Abstract
When one is concerned with finding a control u(·) such that the corresponding solution of the ODE
ẋ = f(x,u), x(0) = x0, u(t) ∈ U (CP)
minimizes a given cost, it is natural requiring that the trajectories of (CP) are subject to some constraints. Usually one asks that x(t) belongs to a given set C for all t, that is the state constraint C is juxtaposed to the dynamics.
Pier Luigi Papini
University of Bologna
Title
Farthest point problems in Banach spaces and  around
Abstract
Best approximation theory developed thanks also to the role it plays in applications; and Banach spaces are one of the natural settings. The study of farthest points developed later; they have a mainly theoretical interest. Between the two subjects, interesting connections exist; the literature contains nice results for both of them. But there are also some old conjectures and some problems, which are far from being solved. Here we discuss mainly a few results concerning farthest points, and a generalization of this notion.
Eugénio Rocha
University of Aveiro
Title
Close relation between inequalities and solutions of elliptic systems
Abstract
It's commonly known the fruitful connection between inequalities in Banach spaces and techniques for proving the existence of solutions of (integro)differential equations. G.H. Hardy, who at his election for President of the London Mathematical Society in 1926, told: "All analysts spend half their time hunting through the literature for inequalities which they want to use and cannot prove."
Lukasz Stettner
Director of the Institute of Mathematics, Polish Academy of Sciences
Title
Ergodic Control Problems for Partially Observed Models
Abstract
In the talk ergodic properties of so called filtering processes will be first studied. History of the problem will be presented. Then controlled filtering processes will be considered. Main result shall concern average cost per unit time control problem of Markov processes with degenerate observation i.e. observation in the form of a deterministic function of the state process. The result is based on recent paper published in SIAM J. Control Optim.
Tomasz Szarek
Gdansk University of Technology &
Institute of Mathematics, Polish Academy of Sciences
Title
Random Dynamical Systems on Measures
Abstract
Random dynamical systems in general and iterated function systems in particular have been extensively studied for many years. Some fundamental results were obtained by J. Myjak and A. Lasota as well. The talk will be concerned with iterated function systems generated by orientation-preserving homeomorphisms on the interval [0, 1]. We will show a simple proof of unique ergodicity on the open interval (0, 1) for a wide class of iterated function systems. The Central Limit Theorem for systems under consideration will be also formulated. This is joint work with Klaudiusz Czudek from the Institute of Mathematics PAS.
Vsevolod Vladimirov
Dean of the Faculty of Applied Mathematics, AGH University of Science and Technology
Title
On the spectral stability of soliton-like solutions to a non-local hydrodynamic-type model
Abstract
A model of nonlinear elastic medium with internal structure is considered. The medium is assumed to contain cavities, microcracks or blotches of substances that differ sharply in physical properties from the base material. To describe the wave processes in such a medium, the averaged values of physical fields are used. This leads to nonlinear evolutionary PDEs, differing from the classical balance equations. The system under consideration possesses a family of invariant soliton-like solutions. These solutions are shown to be spectrally stable under certain restrictions on the parameters.
Day 1: Friday, 22 November
Józef Myjak remembered by close friends and colleagues
Lukasz Stettner
Vsevolod Vladimirov
Tomasz Szarek
Day 2: Saturday, 23 November
Giovanni Colombo
Eugénio Rocha
Visit to "San Pietro della Ienca"
Arrigo Cellina
University of Milano-Bicocca
Pierangelo Marcati
Gran Sasso Science Institute - University of L'Aquila
Bruno Rubino
University of L'Aquila
Vasile Staicu
University of Aveiro
Local Organizing Committee
Debora Amadori, Marco Di Francesco, Donatella Donatelli, Klaus Engel, Simone Fagioli, Corrado Lattanzio, Francesco Leonetti, Mariapia Palombaro, Cristina Pignotti, Massimiliano Rosini (University of Ferrara), Rosella Sampalmieri, Stefano Spirito
Technical support: Danilo Larivera
Venue
Room 1.7 (Aldo Biancofiore), Floor 1, Coppito 1
c/o DISIM Univaq, via Vetoio, 67100 L'Aquila (AQ), Italy
The nearest bus stop is called "Ospedale" (hospital). Just catch no. 1, 2U, 3, or 4 bus (operated by 
A.M.A.
) to get there.
Our Speakers will be staying at the Hotel San Michele, right in the old city.

To all the other attendees: we recommend staying at the Hotel Amiternum, which is nearly halfway between the old city and our deparmtent in West L'Aquila. In addition, note that the coaches connecting the Rome airports to L'Aquila (Gaspari and Flixbus) will be dropping you off right outside the Hotel Amiternum.

For reservations and for other nearby options, just visit Booking, Trivago, Tripadvisor, Airbnb and other popular accommodation search engines.
Use this form to get in touch with the organizing committee